Professional Roof Cleaning
Give Your Roof a Whole New Life.
We work hard to put a roof over our family's heads. However, we often forget to take care of this roof. Time, weather, and debris can deteriorate your roof, reducing its lifespan and integrity. With the right roof pressure washing services, you can help extend the longevity and quality of your roof, saving time, preventing damage, and protecting your home.
Our Roof Pressure Washing Services
Roof pressure washing services are no small task. You need the right team, equipment, and techniques to ensure your home is safe, clean, and secure. As roof cleaning professionals in Central Illinois, we're trained and experienced to
effectively clean your home's roof with care.
When you partner with River City Pressure Washing, you can expect premium services:
Roof pressure washing services for any roof type. Removal of debris, algae, mold, and build-up. Preservation of your roof materials.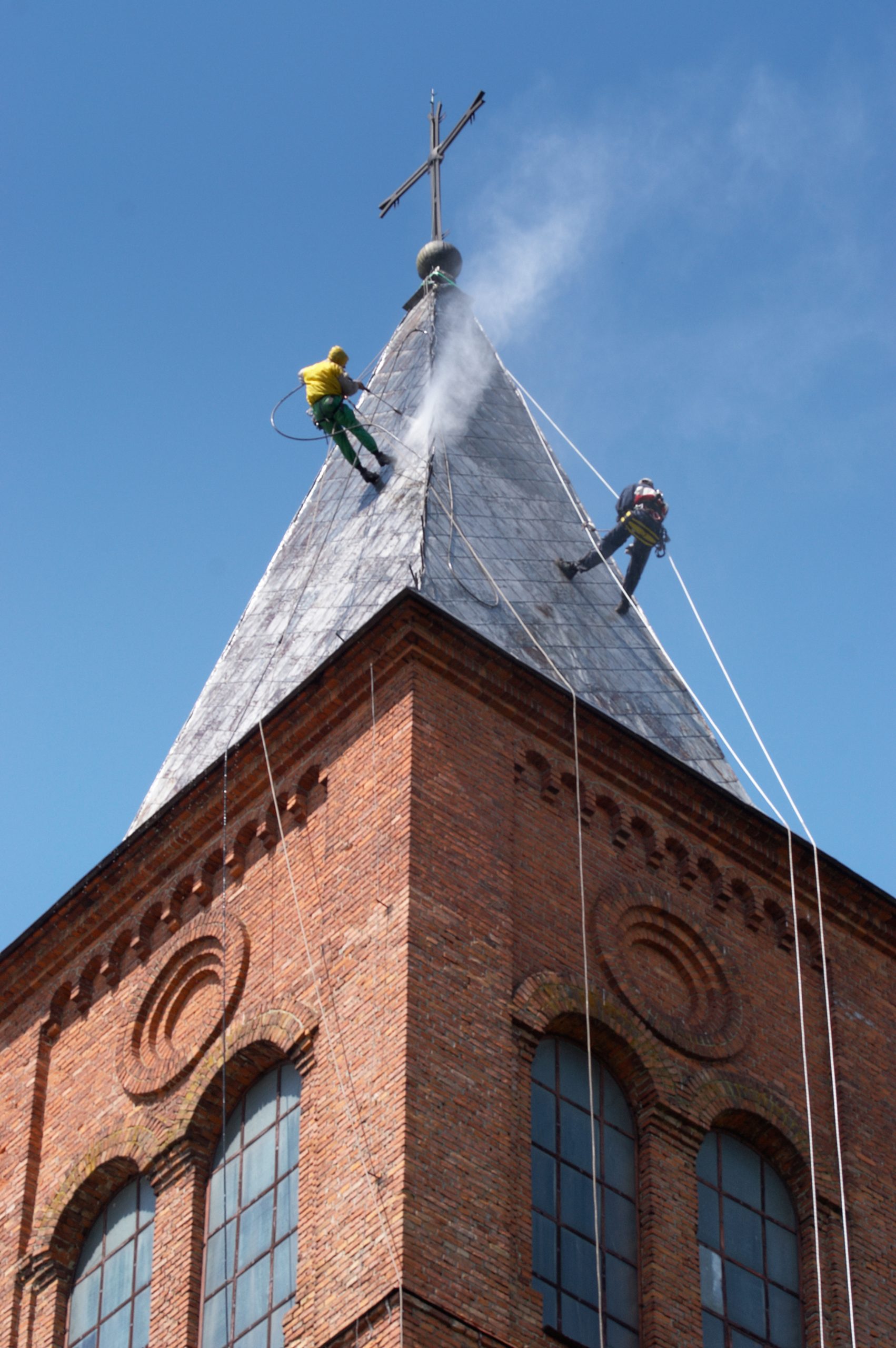 Protect & Preserve Your Home in Central IL.
Why should you invest in roof cleaning professionals in Central Illinois?
Increase the lifetime of your roof by pressure washing every 2-3 years.

Potentially save on energy bills by improving your roof's insulation.

Protect your home's health by removing unwanted mold, algae, and dirt.

Save money by preventing the need to reroof your home.

Boost your home's curb appeal.
Get the hard work, professional tools, and premium results you want without the time, stress, and risk. Leave it to the pros, and we'll give your roof a new life. Get a free quote
below, or call us today at 1.309.213.9622!