Log Home Restoration
River City Pressure Washing is a top-notch log home restoration provider located in central Illinois. We pride ourselves on our commitment to excellence and customer satisfaction, offering only the highest quality log home repair. Our team of highly skilled and experienced technicians utilizes state-of-the-art equipment to quickly and efficiently restore log cabins of all sizes for residential and commercial customers alike.
In addition to our comprehensive log home repair services, we also offer an array of maintenance options for both interior and exterior surfaces. From cleaning, log home staining, and protecting against mold, mildew, and other issues to ensuring your log home looks its best, River City Pressure Washing guarantees that you'll be happy with the results.
At River City Pressure Washing we specialize in restoring log cabins with utmost attention to detail using advanced techniques such as sanding, log home staining, and power washing. Our log home restoration experts are highly knowledgeable when it comes to assessing damage levels while utilizing safe methods for removing dirt, debris and contaminants without causing further wood damage or disruption. We always strive to provide an exceptional level of service while maintaining affordability so you can enjoy beautiful-looking logs without breaking the bank!
Why Log Home Restoration is Important for Your Home
Log home restoration is an important part of preserving the beauty and structural integrity of your home. Over time, exposure to the elements can cause damage to log cabins, which can lead to costly repairs if left unattended. By restoring your cabin with professional pressure washing services and other techniques, you can ensure that it maintains its original condition for many years to come, saving you time and money in the long run. Additionally, restoring your log home will also help protect it from pests, critters, and other issues that can cause damage over time.
If you are looking for log home restoration experts in central Illinois, look no further than River City Pressure Washing. Our team of experienced professionals is committed to providing exceptional log home repair and quality results, so you can enjoy your log home for years to come. Contact us today to learn more about our services and get started on restoring your home!
Additional services we provide for your log home restoration
In addition to our comprehensive restoration services, River City Pressure Washing also provides a range of maintenance options such as chinking, log replacement, rotted logs, corn cob blasting, media blasting, and water damage repair.
Log home chinking
Log home chinking is a process that involves filling the gaps between logs with an elastomeric sealant. This sealant acts as a barrier to keep out water, air, dust and insects. Chinking helps to preserve the structural integrity of the log cabin, increasing its longevity and keeping it looking great for years to come. Additionally, chinking can also help to reduce heating and cooling costs by improving the cabin's insulation.
Log Replacement
Log replacement may be necessary if logs become rotted or infested with pests such as termites, carpenter ants, or beetles. We are able to replace any damaged logs in order to restore your cabin to its original condition without compromising on quality.
Log Repair
If total log replacement is not necessary there are several processes we apply to properly perform a log repair. These processes stabilize the wood while correcting the damage and is an effective way to preform a cabin repair
Media Blasting
Media blasting is an effective method of restoration in log homes that can remove a variety of contaminants from the surface without causing damage. This process utilizes a wide range of abrasive materials, such as sand, walnut shells and steel shot, to quickly and safely remove paint, dust, dirt and other debris from your log cabin's exterior without causing any harm.
Corn cob blasting is another option for log home restoration that we offer. This method uses ground corn cobs as an abrasive material to remove paint, stains and other contaminants without damaging the surface of your logs.
Water damage repair
Water damage repair is a vital part of preserving the structural integrity of your log home. Moisture or flooding can cause rotted logs, warp, or split, leading to costly repairs of your log home. At River City Pressure Washing, our experienced professionals are able to identify the source of any water damage and repair it quickly and effectively.
How we Prepare for Your Log Home  Restoration Project
Before beginning your log home restoration project, our team of experienced professionals at River City Pressure Washing takes several important steps to ensure the highest level of customer satisfaction and workmanship. First, we thoroughly assess the condition of the log home to determine the extent of damage and necessary repairs. This includes inspecting for any signs of rot, mold, mildew or other potential issues that could affect the integrity of the log home.
Next, we remove any debris from the exterior surface using a combination of power washing and manual cleaning techniques. We then proceed to sand down the logs in order to even out any uneven surfaces and remove any existing coatings.
Once this is complete, we apply a sealant or primer to protect against future weathering and help prevent future issues such as rot or mold growth.
Tips on Log home maintenance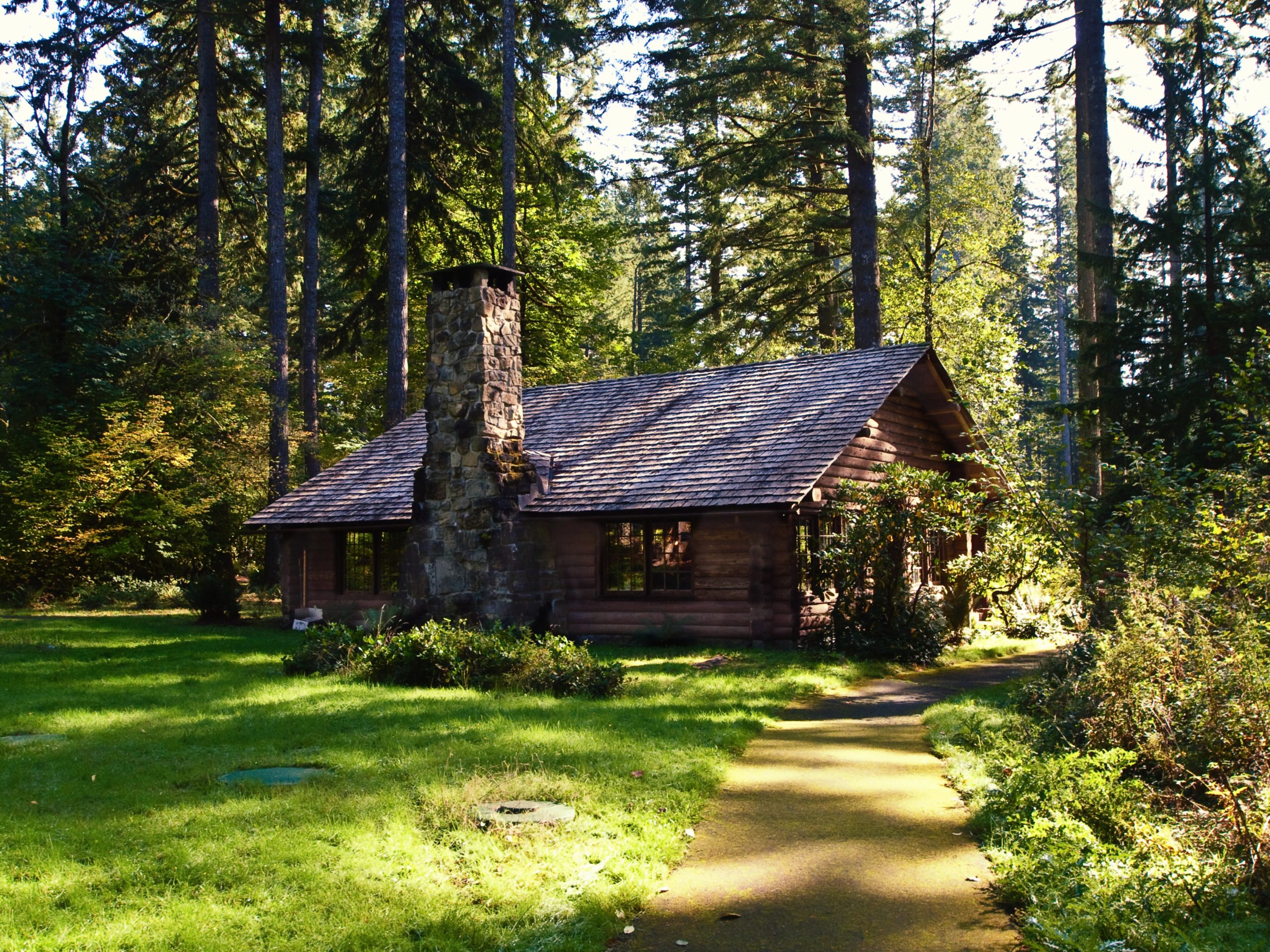 Regularly inspect your log home for signs of damage

Seal the log home annually with a protective sealant to help prevent future weathering or other factors from causing damage

Clean debris from the exterior and interior surfaces regularly using specialized vacuums and brushes designed specifically for log cabins

Apply a coat of paint or stain every few years to keep the log home looking fresh and new

Keep an eye out for any potential mold, mildew, or rot growth that can occur over time due to moisture buildup in the log structures

Make sure gutters are kept clean so water doesn't accumulate near the base of your log homes

Check windows and doors routinely for drafts that could lead to energy loss during cold months

Utilize window treatments such as shutters or curtains to reduce heat gain during hot summer days

Repair minor issues quickly before they become major problems down the line

Invest in professional maintenance services from a log home restoration company if you don't feel comfortable doing it yourself
At River City Pressure Washing, we strive to provide superior log home maintenance at an affordable price. We offer free log home restoration estimates so you can make sure our pricing is within your budget before committing to a project. Additionally, all our work is 100% guaranteed so you can have peace of mind knowing that your log cabin restoration will be done right! Contact us today for more information regarding our log cabin restoration process or to schedule an appointment. We look forward to helping you get your log cabin back in tip-top shape!